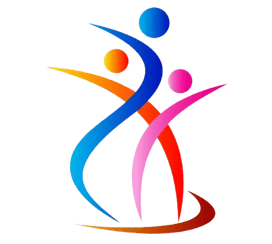 "Raising the Standards with Purpose"
Youth Expressions, Inc. is a community-based program that provides teen peer-to-peer mentoring, tutoring, cultural enrichment, sports fundamentals, and research-based education services to youth.
Youth Expressions comes together in collaboration with other community agencies in helping our youth to discover how to:
Be resilient and confident.

Approve of themselves and not long for approval and acceptance from others.

Respond to situations instead of reacting from the way things are.

Live with integrity so that their word is law.
Motivate the participant to do well in school

Empower the participant with useful roles in the community

Improve their planning and decision-making skills

Improve their ability to resist negative peer pressure
To creatively provide innovative programs for youth and families that will improve their lives and encourage them to achieve their greatest potential.
We're making a difference in the lives of those we serve...
Since being involved with Youth Expressions, I have been given guidance and support allowing me to make informed decisions to reach my goals. Ms. Finley's enthusiasm and passion for helping others is inspiring. I consider her to be a great mentor and motivator who encourages me to reach my full potential and achieve my goals. I'm grateful for her support. Thank you for guiding me toward my dreams, you're helping me grow into a man who is embracing what I really want in life.
Irvin F.
In middle school, I got involved with Youth Expressions through my church. What I appreciate the most is how the program helped me to think deeper and understand how things impact my life. I loved the dance teams, conferences and the different workshops that I attended. They helped me to work on my leadership skills and apply what I learned in my own life. I have been able to make better decisions and lead others in a positive direction. The program has helped me to develop a better understanding of how to approach different situations. I have gained a great deal of knowledge and have grown as a person. Imani N.
I started with Youth Expressions in middle school, not realizing the impact that it would have on my life long term. Ms. Cassandra with YE took us in and treated us as if we were her own. YE showed us what it meant to keep an open mind and maintain a positive attitude and outlook on life, as well as the consequences of our actions whether good or bad. Some of my most memorable moments with YE were participating in plays (which meant stepping out of my comfort zone), attending youth conferences, and my first Christian concert, all of which allowed me to develop spiritually and mentally. The lessons learned are definitely those that I have incorporated into my life as an adult and have continued to sow into my children. Showing empathy and compassion while providing the tools for success is what YE did for me. What an excellent program to have been a part of! KeSha R.
Summer Fun Enrichment - Academic reinforcement, structured indoor and outdoor recreational and sports activities
Annual POWER Within Youth and Family Conference (Middle/High Students)
Positive Vibes - Poetry and more
Project Impact - Youth and Facilitators don't learn "why not" to drink and drive, they practice it
Pathways to Success ASP - Building strong character through education and positive reinforcement (10-18)
Youth Expressions Leadership Program (YELP) - Teens Turning Peer Pressure Into Peer Support (12-18)
Cultural Enrichment - Discovering and encouraging the talent in our youth
Family Enrichment - Family Matters, Bridging the Gap between parent and child
Thank you for being a part of making a difference in our youth's future. For more information, you may contact us at, youthelp@gmail.com
Cassandra Finley, Founder Executive Director
Building our youth's dreams
Youth Highlight of the Month!
"Every day, they strive to improve their program to the students by developing the right blend of technology and creativity to make sure every job done is done as efficiently as possible."
- Clarice Turner
"Every day, they strive to improve their service to the students by developing the right blend of technology and creativity to make sure every job done is done as efficiently as possible."
- Brian Moten
"Every day, they strive to improve their service to the students by developing the right blend of technology and creativity to make sure every job done is done as efficiently as possible."
- Joyce Gould
"Every day, they strive to improve their service to the students by developing the right blend of technology and creativity to make sure every job done is done as efficiently as possible."
- Sharon Roddy
Here's what our community says
Your help is instrumental in providing our youth access to the programs they deserve